---
Spiraltec introduces itself
Spiraltec develops and produces spiral modules and plants based on their patented geometry. We are experts in spiral membrane modules.
Spiraltec's unique design enables cylindrical membrane modules with the longest membrane contact area in the smallest possible space, for a wide range of applications.
Our mission is to provide customers with state-of-the-art separation and filtration technologies thanks to innovative technology concepts.
In addition to our innovations, we offer additional technology to supplement our spiral membrane modules for diffusion dialysis. For example, electrocoagulation and our filtration serve to remove impurities from a wide variety of waste water.
Nature as a template for high-tech spiral modules.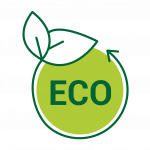 It is our priority to offer ecologically sustainable and economically highly attractive modules. We want to be the first launching innovative technologies to market.
Spiraltec GmbH founded in 2015, based in 74343 Sachsenheim, is part of the HPH holding company and is located in the field of environmental and energy technology.
Flat hierarchies and a close exchange of employees enable a high level of knowledge transfer between the employees and guarantee an efficient and goal-oriented way of working. Translated with www.DeepL.com/Translator (free version)
Our Team
We introduce you to a part of our team. You are welcome to contact us at any time.
Holger P. Haerter

Owner and Managing Director

As owner and managing director, he has all the reins in his hands.

Dr. Thomas Weimer

strategic developement

Our bedrock and creative mind of Spiraltec GmbH. He brought the idea of the spiral membrane module for acid diffusion dialysis into being. Now he works diligently on further applications of the module and on other projects. In addition to his studies as a graduate engineer in mechanical engineering and his doctorate on carbon dioxide absorption from the atmosphere, Dr. Ing. Weimer initiated several EU projects. In addition, he can look back on numerous publications and patents.

Frank Moser

Head of application developement

He is responsible for the coordination between development and customer application. His main mission is to ensure that a customer-friendly solution is found for every sophisticated problem. He graduated as Bachelor in Biotechnology and Process Technology with a focus on Process Engineering. He gained first practical experience with a company in the development of plastic spiral apparates in an industrial company. After that he graduated as Master in Environmental Process Engineering and Recycling at the TU Clausthal.

Bastian Mildenberger

M.Sc.

R&D engineer

He is in charge of process development and optimization of existing and new processes at Spiraltec GmbH.

Bastian Mildenberger graduated as Bachelor and Master in process engineering in Stuttgart with a specialization on chemical and mechanical process engineering.

Yidong Ma

R&D engineer

One of the first employees of Spiraltec GmbH. He and his colleagues are responsible for our innovations around the membrane spiral winding module. Before completing his master studies in Germany in environmental protection, he graduated as Bachelor in China with a focus on heating, ventilation and air conditioning.

Ehsan Jafari

Dr.-Ing.

R&D engineer

He leads our electrocoagulation (EC) and prefiltration systems division, specializing in industrial wastewater treatment and reuse. He holds both a master's degree and a Ph.D. from the Technical University of Dresden. His academic research focused on optimizing electrocoagulation systems, making him an invaluable asset to our team. Dr. Jafari hails from Iran and also lends his expertise to our operations in Persian and Arabic-speaking countries.

Krishna Subramaniyam

M. Sc.

R&D engineer

He has a Bachelor degree in B.E Civil Engineering from Visvesvaraya Technological University in India. After the Bachelor degree he graduate his Master degree in Flood Risk Management at TU Dresden. His Master thesis was about Reuse of water in Industrial Symbiosis: Contemplation through the SPRC Framework. He is assigned to the Project Electrokoagulation as well as Micro-, Ultra- and Nanofiltration.

Macdonald Nwamuo

M. Sc.

R&D engineer

He has a bachelor's degree in Environmental Science (Building) from Enugu State University of Science and Technology, Nigeria and a master's degree in Air Quality Control, Solid Waste and Waste Water Process Engineering from the University of Stuttgart, Germany. He is responsible for the research project on membrane humidifiers for fuel cells.

Ivan de Almeida Lopes

Sales manager

Our external representation is always there for you and will be happy to advise you on site. Mr. Lopes is our sales manager. After his successful graduation as an engineer in the field of mechanical engineering from the University of Chemnitz, Mr. Lopes worked as a sales engineer & sales manager at various locations worldwide.

Rainer Klein

Technical Sale / Application Engineering

Our external represents is always there for you and will be happy to advise you. He is a freelance consultant for the distribution and further development of Spiraltec enterprise. Rainer Klein is a freelance consultant for water, wastewater and recycling technologies. Until 2012 he was managing director of the company OVIVO Germany (formerly GOEMA GmbH). His professional career began after graduating with a degree in chemical engineering (FH).

Harald Dietterle

Head of Production

He ensures the smooth running of our production process and keeps its efficiency increase constantly. guarantees that we constantly increase our efficiency. He is a qualified mechanical engineering technician and has many years of experience in production and all related processes

Fotios Kostaras

production employee

Thanks to him and his colleague our complex spiral membrane module will created from individual components. Craftmanship at the highest level.

He is an experienced production worker and has gained expertise of various production processes.

Andreas Rother

production employee

Thanks to him and his colleague our complex spiral membrane module will created from individual components. Craftmanship at the highest level.

He is an experienced production worker and has gained expertise of various production processes.

Sabine Edinger

laboratory technician

She takes care of all the analyzes and Evaluations in the laboratory and develops test procedures to ensure a perfect working condition of our spiral membrane modules.

She completed her training as a Chemical Technical Assistant at the Chemistry School Dr. Binder in Stuttgart. Mrs. Edinger brings decades of experience in our laboratory and also development into our company.

Lena Anna Härter-Berger

M.A.

Marketing

Her tasks are centered completely around the Spiraltec brand: beginning with the website and print advertisements up to brochures and trade fair show appearance.

She completed her studies with a Bachelor Degree in Business Administration / advertising and marketing communication in Pforzheim and graduated from the Stuttgart Media University with a Master in corporate communications.